The robust answer to your food handling requirements
You choose overall length, belt width, belt colour, height and speed.
Hard Wearing
solid reliable design and build provide essential low mainentance
Hard Working
built for high volume daily usage to keep your production line moving
Hard to Beat
for value and build quality, the Aqualine range. Call us today for a quote
The Crown Conveyors Aqualine range is the perfect fit for the rigorous demands of the modern food industry. Quality engineered from stainless steel and polyethylene to withstand aggressive cleaning regimes, it is tailor made for high risk food applications. The mid-weight range of free standing, waterproof conveyors also provides total flexibility.
You specify the length, belt width, belt colour, height and speed, give us the product details and rates and we'll deliver a custom conveyor assembled for your operation.
New options
Our design team doesn't stand still. In response to customer requirements, we now offer the following new options to our range.
Adjustable legs
Working heights will vary - between installations and often on the same conveyor. Our standard range offers an adjustment range of 50mm up or down in height and we can now extend that option to go to any height from 750mm upwards.
Fray-less belts
Standard belts are ideal for the majority of applications, and for these we use conventional 2-ply Pu or PVC belt, which are completely washable and suitable for packaging areas of production.
For installations where raw product is conveyed, we now offer the optional extra of a fray-less belt, with no separate strands that can enter or contaminate product. It can also be supplied with sealed edges if required. As with the standard range, there is an array of belt colours to choose from to fit in with your precise requirements.
Quick release
Releasing the belts for cleaning on the standard Aqualine requires you to remove the end bolts. Now we offer the optional extra of a quick release mechanism to enable easier, quicker access to the bed section and the underside of the belt for cleaning - particularly advantageous for frequent and stringent cleaning regimes.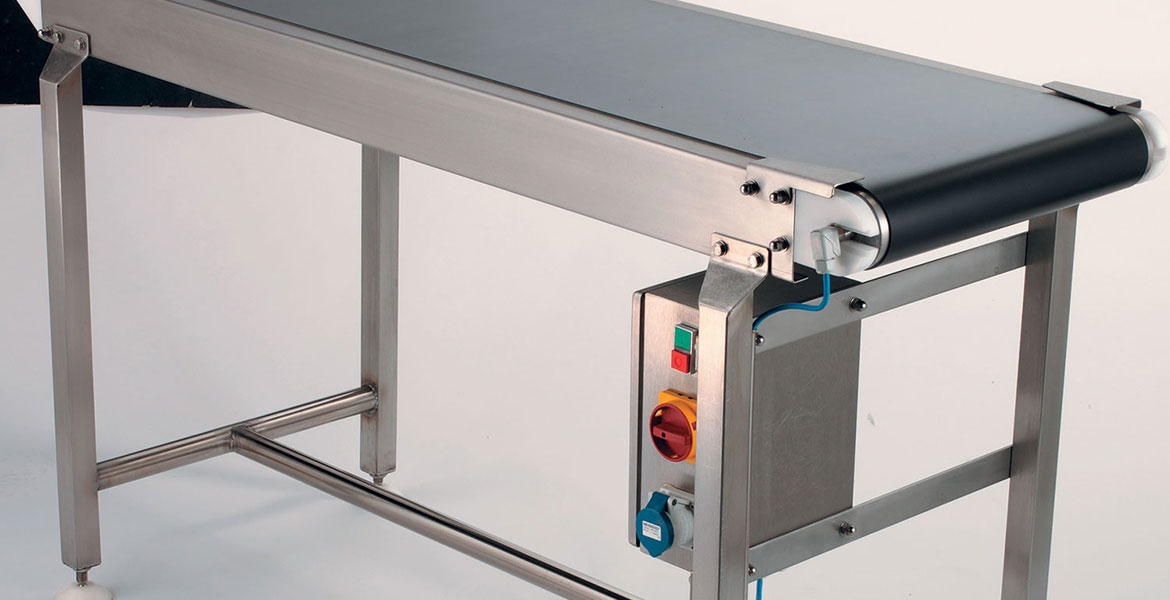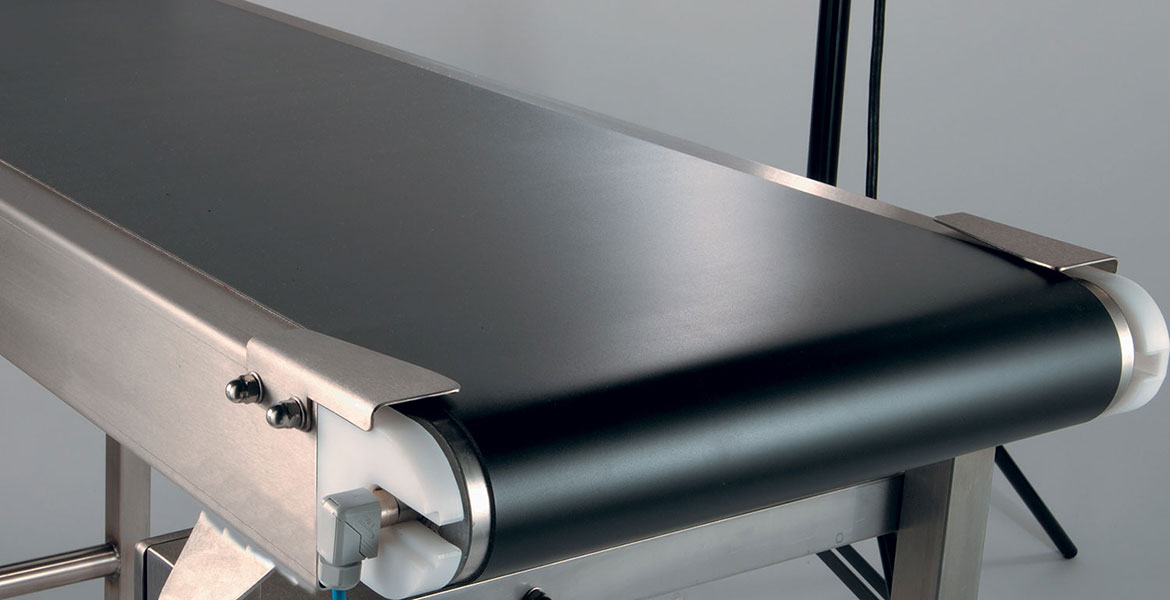 Don't underestimate the sheer quality of the Aqualine range
Built to last and deliver many years of fault free service. It also has a quality energy efficient motor operating well within it's capacity.
All this at a highly affordable price from a proven manufacturer with a twenty year track record.